It all starts with a phone consultation, where you will go over with Cassondra your dream look for your wedding day. Ideally, you will email her beforehand a few inspiration photos as a jumping off point. Cassondra will share ideas as well and several styles will be narrowed down.
Next, your full-service preview day or your big day – depending on which direction you go. If you chose full service, you will have a preview day, typically three months before your wedding. As you sit in Cassondra's chair, relaxing over a cup of coffee, she will discuss if you need a cut, color and begin styling your hair. This "trial run" is a perfect chance to see first hand a couple of hairstyles and gives Cassondra an opportunity to work with your hair.
As a seasoned hair stylist, she truly understands hair, knows how it reacts and which styles it can hold. And if you can't make it for your in-person preview, Cassondra offers video chats.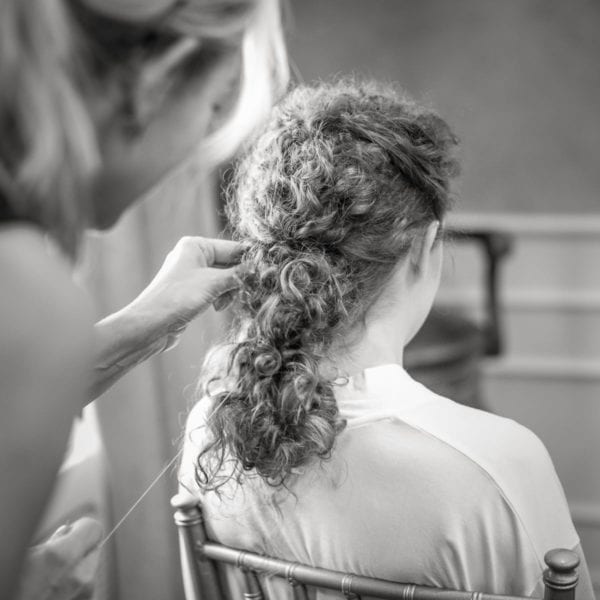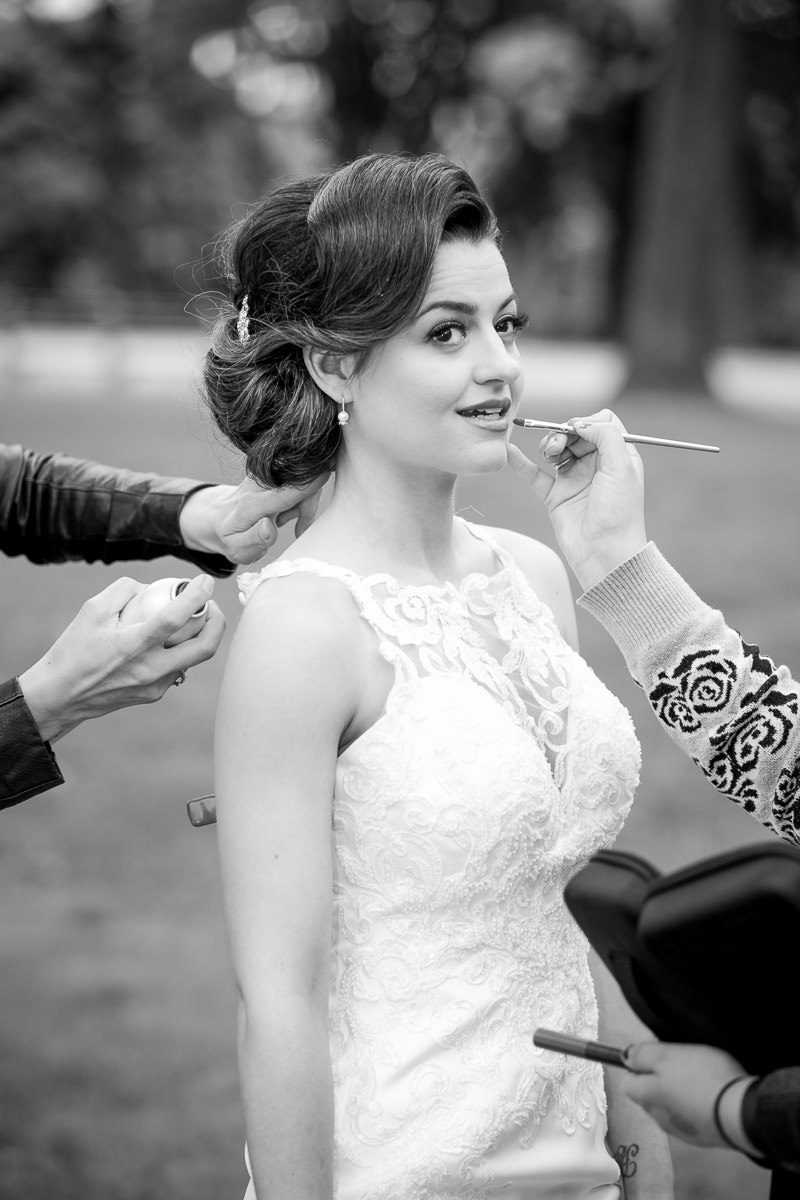 The day starts something like this. Cassondra energetically walks in with her team wearing her renowned soft smile and engaging personality. The first thing she does after she greets her bride and bridal party is begin to set up her magic materials. While the bridal party is chatting in their robes, Cassondra will review with the bride the preview photo and make sure it's still what she is dreaming of. "Sometimes my bride is feeling daring and wants to change the look the day of the wedding. It's my job to be prepared for that," said Cassondra.
Cassondra is never offended if she has to change something. "It's all about the bride," she adds. Cassondra feels her job for the day goes beyond styling hair. She tunes in to what is going on around her and makes an effort to make the day less stressful by reassuring her bride. Her patient and calming nature provide the right positive energy every time. "I am her best friend for the day and try to make the experience a beautiful memory for her," shares Cassondra.
Cassondra truly cares about her brides. What she does touches her heart. When asked, what is her favorite part of the wedding preparation? "When my bride's dad walks in and sees his girl as a bride. Always brings tears to my eyes," she reveals.
As a seasoned hairstylist, I understand hair, know how it reacts and which styles it can hold."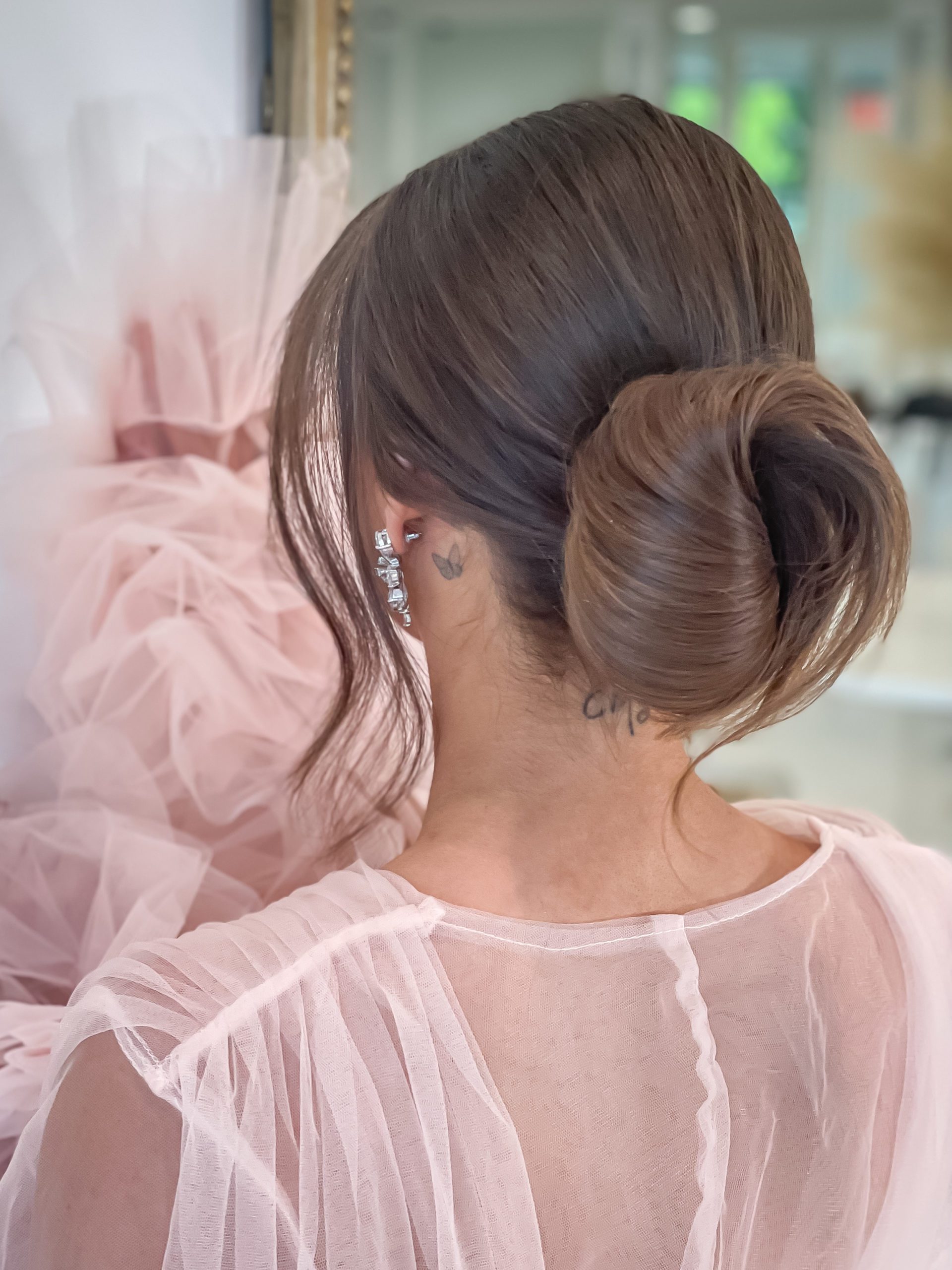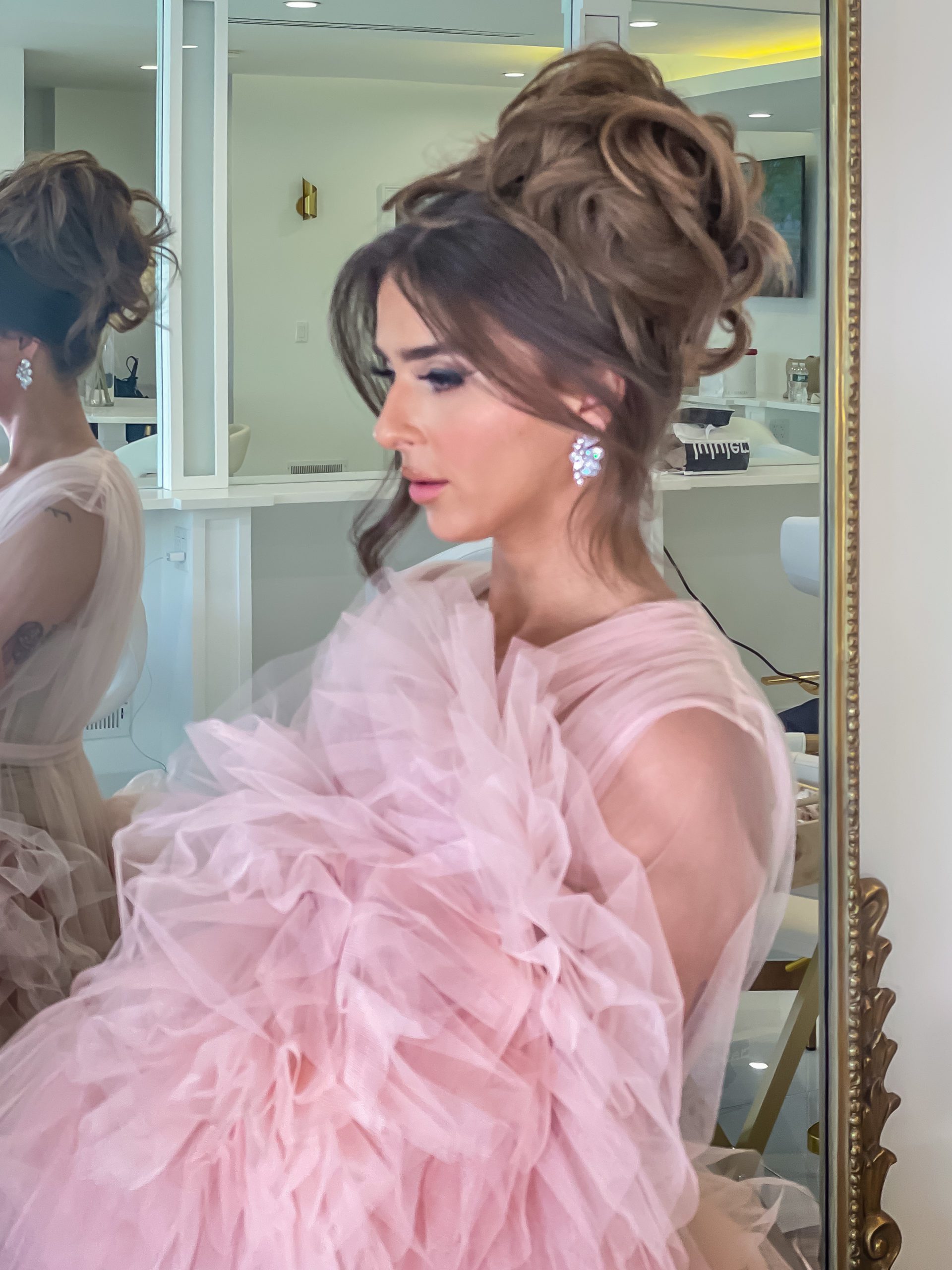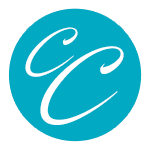 Contact Cassondra Luxury Hair Today!
Because Cassondra books a limited number of weddings per year in order to provide a personal, luxury experience for her clients, her calendar fills up quickly. Please inquire as soon as you have your wedding date scheduled.
Please ask about any services listed here or additional services you are interested in.